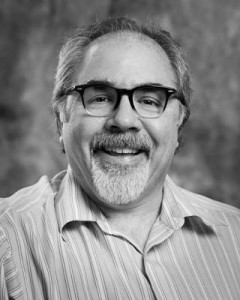 Hi Everyone, I'm Brian Barkley the owner and photographer at Barkley Photography. I'm like most of you in that I'm not thrilled to have my picture taken. After inserting the photo on the left I realized I looked pretty dorky…something about the smile bugged me. Rather than choose a better photo that made me look less doofus I thought I would post additional edited versions with my face on someone else's head, hair, pose, etc… This should help you to understand a lot about me as a person, not the least of which would be my sense of humor and my Photoshop retouching skills. Come back a few times a week to see new installments. If you want to see previous images of me as someone else simply scroll down…
Now on to the serious stuff…My photographic journey started when I was just 8 years old when my Uncle Jim gave me a very nice Olympus rangefinder camera. Even before that, I was an enthusiast. My family photographed, developed and projected everything. With all the vivid colors of Kodachrome 64 captured by advanced amateur photographers on Nikon and Rolleiflex cameras, I saw memories come back to life. It was captivating then and has driven me since.
Raised in the arts, both musical and visual, I had an insatiable appetite for knowledge and the desire to put into play all that I could learn. In my first career as a musician then recording studio engineer, or now as a professional photographer, I can never know enough about the medium that I am involved in. My learning process is ongoing and enjoyable.
My home is based dead center between Des Moines and Chicago right on the Mississippi River in the Iowa Quad Cities. Because this is not a huge metropolitan area such as Chicago or LA it was necessary to learn several camera and lighting techniques so I could make a living. This has been a very good thing for me personally and professionally as I developed a versatility I would not have otherwise. I continue to enjoy each shoot that I encounter whether it is an event needing swift documentary photography or a food or architecture shoot requiring a slower more technical approach. Considering the fact that I'm a gear freak, the variety of shooting styles allows me to utilize vast amounts of amazing equipment also. I do love quality gear.
Rest assured, if you hire me as your photographer I will do all I can before, during and after the shoot to create compelling photographs which will represent you in the best light possible.
I would enjoy speaking with you about any project you may be considering. Contact me directly by phone at 563-388-0099 for a free consultation or email me service@barkleyphoto.com with any questions you may have.
Professional Commercial Photography Based Out of the Quad Cities. Photographer Brian Barkley produces professional and affordable images. He has more than 15 years as a Commercial Photographer and Wedding Photographer. Brian is adept as an architectural photographer, food photographer, event photographer, industrial photographer, product photographer, as well as a corporate portrait photographer. Located at the heart of the Iowa / Illinois border in the Quad Cities right on shores of the Mississippi River at the center of the United States. Photographing from Chicago, Illinois to Des Moines, Iowa and beyond, clients receive our professional results, undivided attention, and fast service at an affordable price. Barkley Product Photography finishes the process utilizing his unmatched Photoshop skills to edit, touch up, and create clipping paths and masks. Barkley Photography… your best source for commercial photography.